As we are staying at home, all of the things I should have been taking care of (for, oh the last 5 years or so) are in stark relief. The flooring by my front door? I can't imagine what happened there. Clearly, I have not sopped up winter's slush thoroughly for a few seasons. I've been cruising HR Carpets from home (yes, we are all working from home!) but I'm already pretty sure the best answer here is LVP, luxury vinyl plank. You can't believe how good this flooring looks. It has the beauty of wood flooring, it's quite durable, easy to wipe up, and it will keep your subfloor dry when properly installed. I think it's going in my laundry room, too. Wet bath towels heaped on the floor, beach or pool toys, even a splash of laundry detergent is no match for LVP. There are so many finish colors available it works seamlessly with my existing flooring.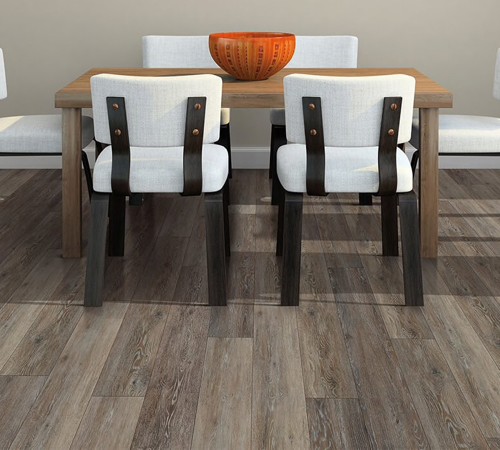 What's been making you a little crazy since you've been home these past couple of weeks? Maybe it's the flooring in your kid's rooms. Is the carpet stained where a slushy tipped over, or worn in the doorway? Or maybe the tile in your bathroom is chipped, cracked or even leaking after years of use. In many homes older than a decade the material used to waterproof was not durable, and in some there's no shield behind the tile at all! Think your older tile installation might be leaking? You're probably right! If you're like me once you notice these things, you can't get it out of your head. You can check these issues off your list with a little help from our interior design staff at H&R Carpets and Flooring.  
If you know what you want, the folks at H&R Carpets and Flooring can help now. We will continue to take orders and schedule pick-ups, deliveries and installations as we are able to. But ordering flooring or tile online if you haven't seen your options in person can be hard for many customers. We can now welcome customers by appointment-only into the showroom to make final decisions on flooring and tile before ordering. Be sure you call ahead at (608) 849-7482! We've got you covered.