Color Trend Inspiration: Soft Terracotta
Sherwin Williams recently announced their 2019 Color of the Year2019 Color of the Year, SW 77701 Cavern Clay, and we're in love with the warm terracotta color. Since shades of grey and neutral tones have dominated in the interior design world over the past few years, it's refreshing to see other color trends in the warmer color wheel take center stage. Here at H&R Carpets & Flooring in Waunakee, WI, it's important for our design team to keep abreast of emerging interior design trends so that we can better help you in selecting the perfect carpet or flooring for your home from our large selection of carpet, hardwood, laminate, waterproof, tile & stone, rugs, resilient, and more.
Cavern Clay, an earthy tone, pairs well with many interior aesthetics but looks especially chic with cultural-inspired décor elements. From tribal to Bohemian décor elements, Cavern Clay is the perfect foundational color. Here's a roundup of 's favorite cultural home interior products and flooring that will pop with this gorgeous paint color.
Pick #1: African Mud Cloth Accent Pillows from Etsy
We love the texture and simple black and white arrow design on this accent textured pillow.
Pick #2: Basket Weave Bamboo Pendant Lamp from World Market
This dramatic bamboo light fixture will stand out against the warm terracotta paint color.
Pick #3: Shaw Floors Parkside Laminate Flooring in Natural Acacia
Built to perform, the warm tones and color variation in this beautiful laminate from Shaw Floors will complement Sherwin Williams Cavern Clay paint.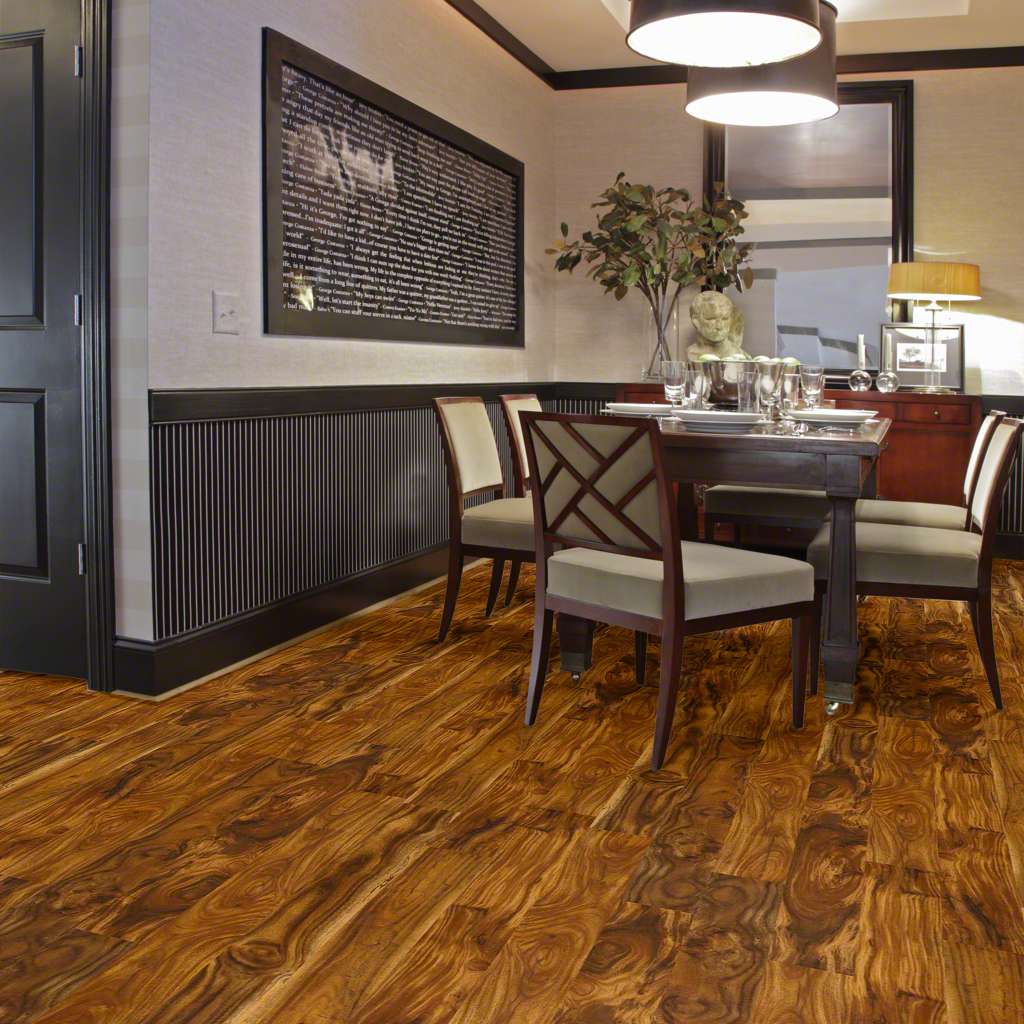 Pick #4: Macrame Wall Hanging from Urban Outfitters
A simple wall décor element that will make your space boho chic and stand out against Cavern Clay.
Pick #5: Momeni Atlas Area Rug
This stylish yet comfortable tribal rug is a show stopper and available for easy online ordering from our Rug Shop.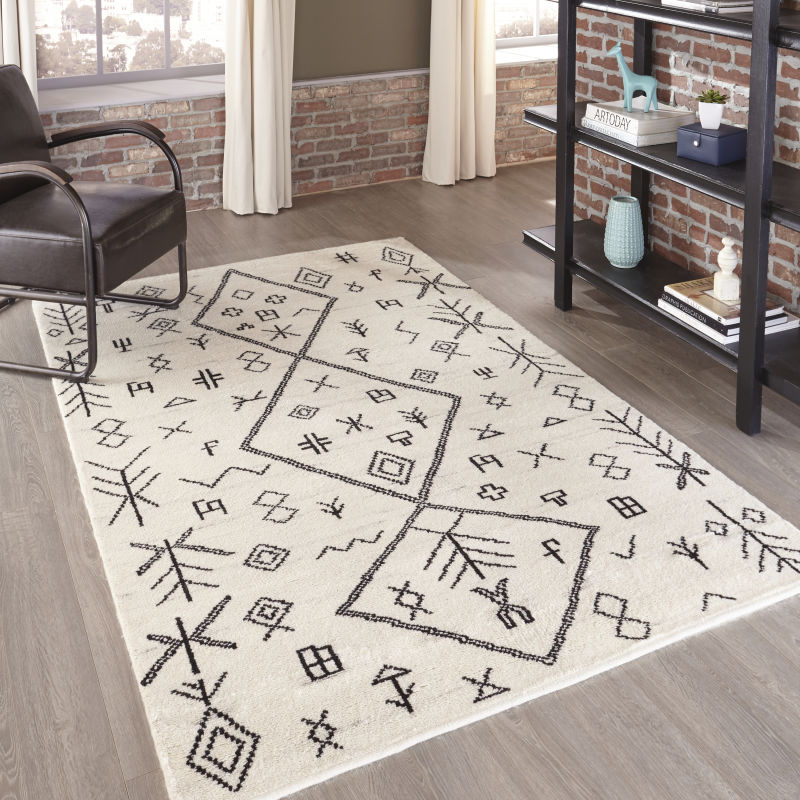 Are you ready to bring the warm terracotta trend inspired by Sherwin Williams 2019 Color of the Year, Cavern Clay, into your own home with new carpet or flooring? We'd love to help! Contact us to schedule your free design consultation or stop by our showroom. We can't wait to see how you incorporate this gorgeous color into your home!