Bold Backsplashes to Inpsire
Just like accessories make the outfit, tile accents are a fashion-forward style statement in the home. Whether you prefer an entire kitchen backsplash in a creative tile pattern, or simply a tile accent wall, bold backsplashes are sure to bring your home interior to the next level. Here at H&R Carpets & Flooring in Waunakee WI, we offer a large variety of gorgeous backsplash options for your kitchen, bathroom, laundry room, or mudroom. The options are endless, and the toughest part is selecting the perfect backsplash combination for your space.
To jump start your backsplash inspiration, has collected some of our favorite backsplash installations from our leading manufacturing partners. Let's get started!
Kitchen
When you think of tile backsplash, the kitchen is the first space that oftentimes comes to mind. Kitchen tile backsplash can be installed from the base of the countertops to the bottom of the counters for easy spill clean-up, or it can be installed surrounding the cabinets and up to the ceiling for a more dramatic visual. Subway tile remains a top backsplash trend, and we're loving the emerging variations of subway tiles like Amity, a translucent gray 6-inch subway tile from Daltile which looks incredible with light countertops.
Bathroom
Splish, splash! Backsplash can be incorporated into your bathroom design in so many gorgeous installations. Cover the entire bathroom wall behind your mirrors with a bold backsplash like Crystal Stones in Brown and play off the color combination with light fixtures, faucets, and other bathroom accessories.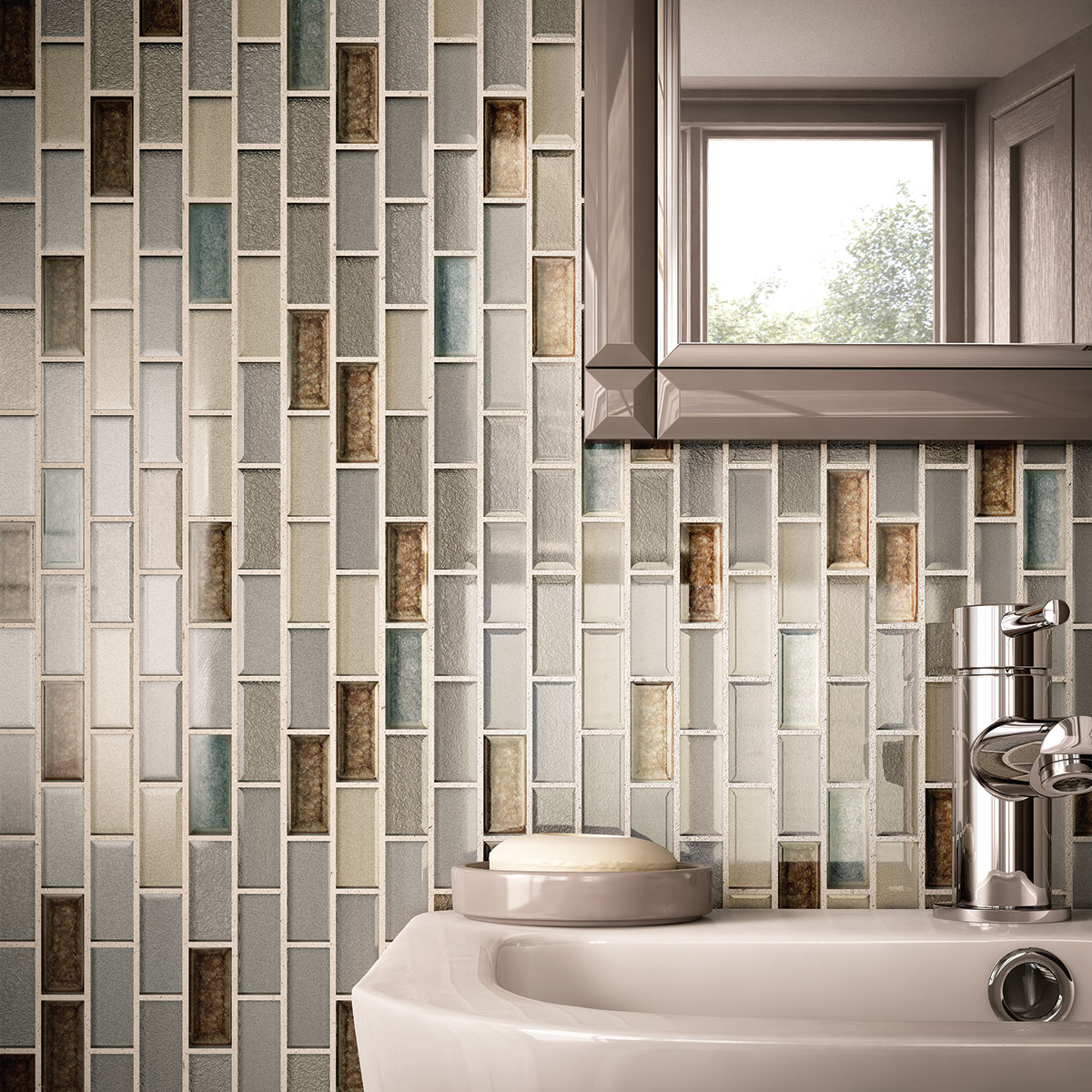 Laundry Room
Who says the laundry room has to be boring? Interesting and creative backsplash installations make the hours spent in the laundry room, dare we say, fun! Spice up your time folding clothes with the organic shape of Ceramic Solutions Cardinal Pedal Glass Mosaic used as a backsplash between the counters and cabinets- or even as an entire accent wall. Pro tip: Floating rustic wood shelves installed on mosaic tiles are not only functional but super stylish in the laundry room.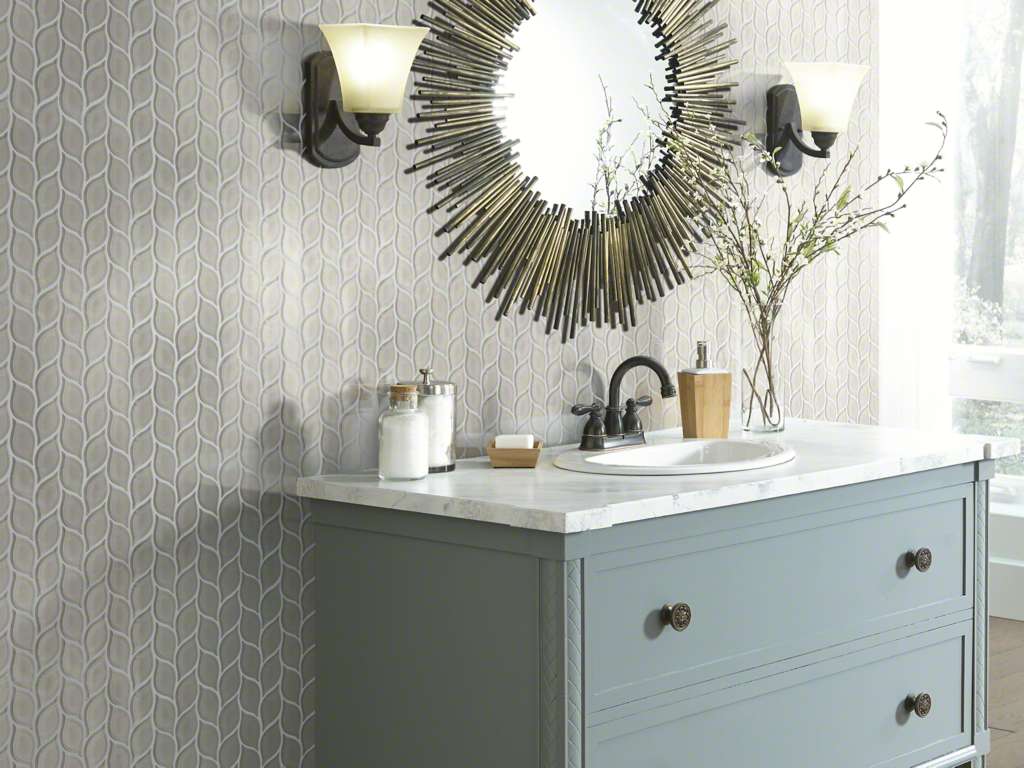 Mudroom
Mudrooms are a favorite space for active families, and they shouldn't be neglected when it comes to bold backsplash installations. Consider installing a gorgeous mosaic tile on the mudroom floor like Ceramic Solutions Chateau Lantern Mosaic or even install a mosaic backsplash behind functional lockers for easy maintenance and cleaning.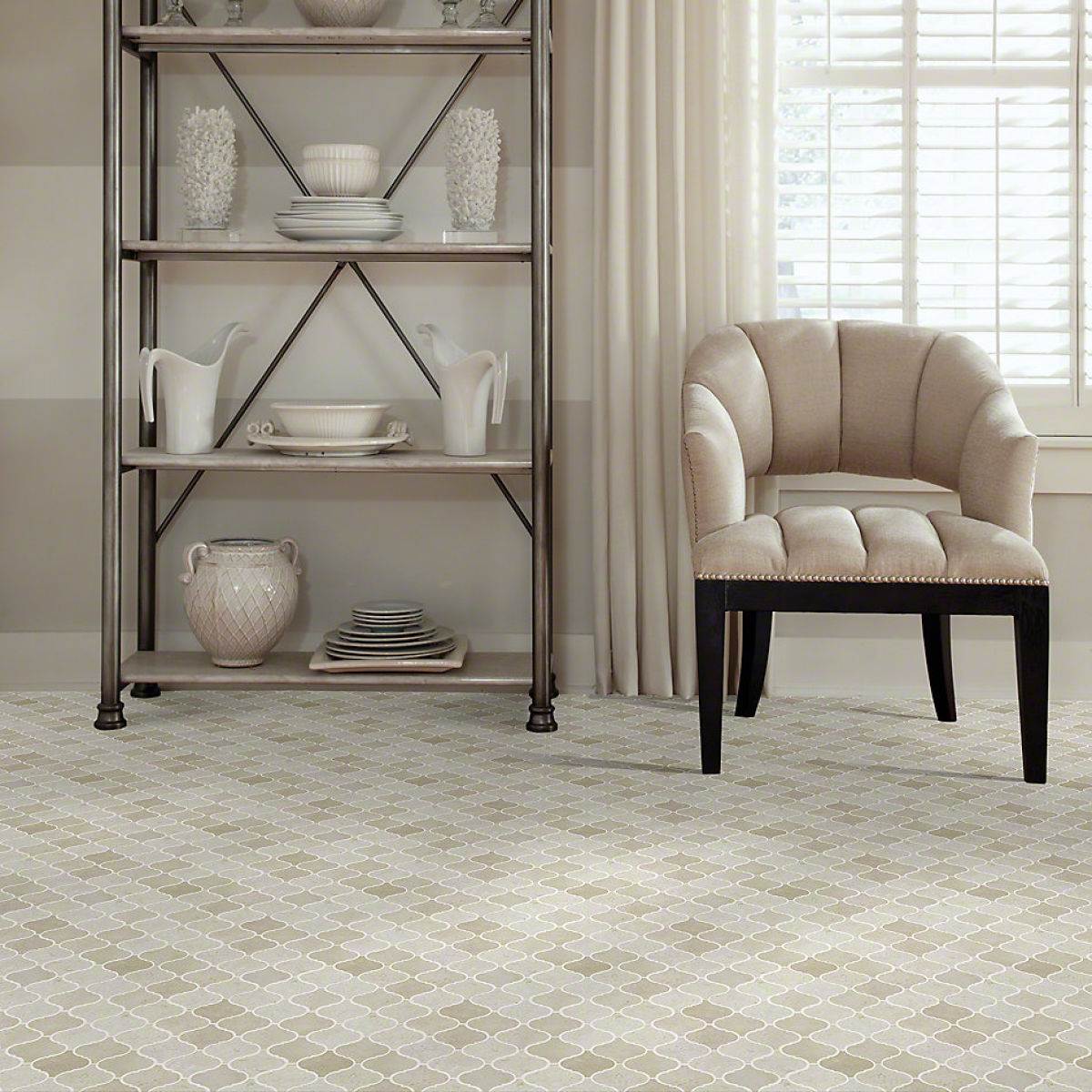 Are you ready to select an amazing bold backsplash for your space? If so, H&R Carpets & Flooring and our team of experienced design professionals are ready to help. Simply reach out to schedule your free design consultation today or stop by our showroom. Happy designing!